When is Cataract Surgery Necessary
July 9, 2018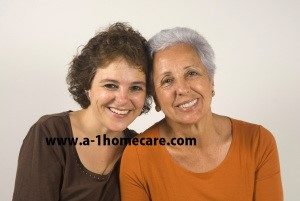 Just because you have cataract, it does not mean you need to have a surgery right away.  Typically, cataract surgery is suitable for those with a more a more severe care of the condition, and based on doctor's evaluation and the individual's needs and preferences.  In most cases, if the cataract is affecting daily activities such as work, driving, reading, or other tasks in your daily life, then surgery might be recommended.  More importantly, cataract surgery is a very effective way to treat the condition, helping many seniors restore their clear vision with the outpatient procedure that can get you home without a few hours.  So if you or someone you know is experiencing cataract, don't hesitate to ask your eye care professional about cataract surgery because it might just improve your quality of life dramatically!
A-1 Home Care in Sierra Madre offer individualed care that directly benefit the daily life of seniors. Our in home care services including After Surgery Care, Brain Injury Care, Kidney Disease Care, Hospice Care,Parkinson Care, Diabetic Care, Incontinence Care, Arthritis Care,  Cancer Care, Respite Care, and others Elderly Care options.  Our business was established back in 1991, and our service has earned the trust of families from all over Los Angeles and Orange County, offering support in the cities of Sierra Madre, San Marino, Altadena, Pasadena, Arcadia, Alhambra, San Gabriel, and other.  With our experience in offering expert caregiver for thousands of seniors over the years, we guarantee the best quality caregiving service you can look for while having a peace of mind in the process.
Find a compassionate caregiver today, call 626-287-0250 or 562-929-8400.