The Effects of Stress to Your Body
July 30, 2018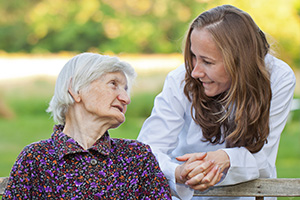 Stress does not just affect us mentally, it also changes the way our body functions as well.  When we are stressed out, our heart beats faster compare to when we are at our relaxed state.  Furthermore, our muscles tense up during stress with possible stiff necks, tight shoulders, and even back pain.  On the other hand, if there are existing problems with your stomach, such as gastroesophageal reflux disease (GERD) or irritable bowel syndrome, stress can worsen the symptoms.  Lastly, the immune system is also compromised when an individual is stressed out, making them more likely to get sick.
A-1 Home Care in Sierra Madre is the trusted and reliable source for in home caregivers in Los Angeles and Orange County.  Our caregivers are kind, compassionate, and dedicated to their craft of caregiving, providing an unique and customized care experience to your loved ones.  We specialize in After Surgery Care, Brain Injury Care, Hospice Care, Parkinson Care, Kidney Disease Care, Diabetic Care, Arthritis Care,  Multiple Sclerosis Care, Respite Care, and others Elderly Care needs.  For over 20 years, our business has covered cities from Sierra Madre to Pasadena to Altadena, Alhambra to Arcadia to San Marino, as well as other cities in Los Angeles and Orange County.
To begin service today, please call 626-287-0250.