Live-In At Home Care in Pasadena CA
Our Pasadena in home live in caregiver services provide elderly and senior adults with full-time and 24 hour care. An experienced, reliable Caregiver is available day and night or round the clock service. Pasadena In Home Care provides peace of mind and security for the safety for your elderly loved one. We proudly serve Altadena, Arcadia, Bradbury, Duarte, Glendale, Glendora, Monrovia, San Marino, San Gabriel, Sierra Madre, South Pasadena, Temple City and Los Angeles County.
Pasadena Caregivers You Can Trust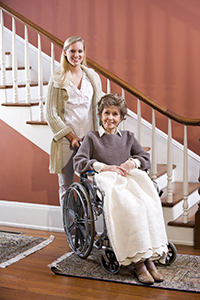 Experienced, professional Pasadena Caregivers provide assistance to clients in all capacities of their daily living activities when providing live-in care. Live-in at home care provides emotional support, safety, and security around the clock. Home Health Aides, Senior Companions and Elder Care providers work to ensure that the environment remains healthy and positive, focusing their energy on the well-being of the client in their care at all times.
Specialized Pasadena Live-in Care
At Pasadena In Home Care, we ensure long-term consistency and do our best to match the client with a caregiver that will be available for the long-term. A professional care provider that is compatible will be matched with the client to ensure a harmonious live-in care situation. A South Pasadena caregiver is chosen by the client to ensure that they are comfortable with the Caregiver being placed in their home.
Homecare Assistance Available Any Time with Live-in Care
Our 24 hours a day, seven days a week in home caregiver services ensure that a caregiver stays in the client's home from the morning all through the night, and is available at all hours. Typically if we are providing in-home care seven days a week, a particular caregiver will provide care four to five days a week, with a secondary caregiver covering for the remainder of the week.
Professional and Respectful Pasadena Home Care Providers
Pasadena In Home Care utilizes an extensive screening process when hiring our caregivers to ensure that clients are receiving caregivers that are trustworthy. Caregivers are permitted from using any of the client's property, including phone, television or car for personal use. The caregiver is also forbidden from taking anything from the client's home and using any personal item without permission or consent.
Pasadena Live-In Care at Hospital or Nursing Home
Companionship and assistance from one of our live-in home care providers is available anytime, anywhere, day or night. If a client must stay in a hospital or nursing home during any given point in their care, clients can rely on Pasadena In Home Care to provide them with a Caregiver or Senior Aide that will stay with the patient.  Our compassionate Pasadena Care Providers will give the patient one-on-one attention, helping to reduce any stress or anxiety.
Guaranteed Quality and Trust
A client's family gains peace of mind through our in home care services, knowing a reliable and qualified caregiver will be caring for your loved one. We believe in reducing stress for the whole family and ensure the caregiver that is placed with your family will conform to the needs of everyone involved.
Individualized In-Home Care
With Pasadena In Home Care, there is no long and confusing contract and no minimum requirements for the length of care needed. You are welcome to use a live-in caregiver as long as you need them, without the pressure of a contract, on a regular or short-term basis.
Call 626-287-0250 to acquire a Pasadena Live In Caregiver.