How To Prevent Colorectal Cancer
August 13, 2018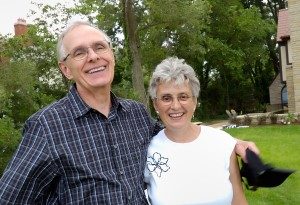 Diet and exercise is always one of the top priorities when it comes to disease prevention, and it is not different for colorectal cancer.  The National Cancer Institute recommends a low-fat, high-fiber diet toward colorectal cancer prevention.  Eat plenty of fruits and vegetables throughout the day, and limit meat, eggs, and dairy product consumption because they are a main source for fat for most people.  Meanwhile, you can find your source of fiber in your vegetables and other whole grain products.  You also need to do enough exercise in order for it to be effective.  Aim for 30 minutes a day, for 5 days out of the week for a standard, healthy exercise routine.
There are also studies that suggest taking aspirin can help reduce size of precancerous polyps in the colon, thus reducing the risk of colon cancer. Along with other benefits of aspirin, you might definitely want to consider taking an aspirin a day.  However, before beginning your regimen, you need to consult your doctor first.
Finally, screening and early detection is extremely important when it comes to preventing colorectal cancer because it is one of the more treatable forms of cancer.  Detecting precancerous polyps can essentially prevent the cancer from developing by removing the colon polyps.
A-1 Home Care in Sierra Madre has the trusted source to find home health aides, senior companions, and other professional caregivers for senior home care needs.  We only hire caregivers that have 2 years of caregiving experience, and are certified in CPR/First Aid and covered with liability insurance.  With a variety of specialization from our caregivers, clients have enjoyed the expert senior services  including Cancer Care,  Parkinson Care,  Diabetic Care, Kidney Disease Care,After Surgery Care, Hospice Care, Respite Care, and more.  A-1 Home Care covers all of  Los Angeles and Orange County, including  Sierra Madre, Altadena, Pasadena, San Marino, Temple City, Rosemead,  Arcadia, and surrounding cities.
For any service inquiries, please call 626-287-0250 562-929-8400.