Common Surgeries Among Seniors
September 1, 2018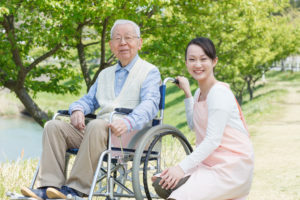 Surgeries are scary, even the minor ones. However, with medical advances in the 21st century, surgical prowess are advancing the ability for humans to overcome illness like never before.
Aging lead seniors to be more prone to illness because of their advanced age. Whether it is their immune system weakening, or that it is the naturally aging process that is causing issues physically, there are common surgeries that elderly people tend to need.
Common Surgery No. 1: Cataract Surgery
The clouding of the clear lens of your eye, that's cataract in its simplest term according to the Mayo Clinic. It is essentially seeing things through a fogged up window. Imagine if you have to constantly live under such symptoms, it can make life very difficult, inconvenient, and even dangerous.
One of the main causes of cataract is aging. Ultraviolet B rays may be a contributing factor to cataract, therefore cataracts tend to happen more among seniors. but there are also risk factors such as Diabetes, obesity, high blood pressure, or even previous eye injuries or surgeries that can lead to increased risk of cataract.
Common among seniors, if cataract is affecting their quality of life, a cataract surgery is usually recommended by eye doctors. Although it may sound intimidating, cataract surgery does not require hospital stay, and is considered one of the safer surgeries. Certainly, with any surgery, it will come with some risks.
Common Surgery No. 2: Hip Replacement Surgery
As the leading cause of injuries for older adults, falls are a serious threat to seniors living at home alone even if they are healthy. According to the CDC, 25% of adults over 65 fall each year.
Slipping on a wet spot in the kitchen, slipping in the shower, or other causes, falls often lead to fracturing of the hips, and that can cause serious issues for the senior. As a result, hip repair is also one of the more common surgeries performed on seniors.
After a hip replacement surgery, it may take a while before the senior is strong enough to regain their mobility. If family members have a full time career, it maybe be difficult to find time and help their loved ones. Hiring an 24 hour live in caregiver can often be a wonderful option to help the seniors the moment they need help in the comfort of their own home while recovering from the surgery. They may need help getting water, getting up from bed, using the bathroom, and more for a period of time, so improving their quality can also help improve their morale.
Common Surgery No. 3: Knee Replacement Surgery
The human knees take a lot of beating over a lifetime, sometimes, it may not be able to withstand the entire lifespan of the person, especially if the person has been very active in their younger days.
Severe pain can be caused by osteoarthritis, and such pain can prevent seniors from walking. With the loss of mobility, seniors often choose to opt for knee replacement surgeries to ease their pain and regain their normal functions. Timeline of recover varies, but it often ranges from weeks to months. Like hip surgery, having an home health assistance from an experience home care professional can make recovery a much smoother process.
Find Home Health Care for Seniors
After a surgery, it is time for your loved ones to recover. With the seniors can find affordable senior caregivers with A-1 Home Care. We provide the best and most experienced in home health care 24 hr a day, 7 days a week. Each of our caregivers are handpicked by our staff, and
State licensed, bonded, and insured, A-1 Home Care is the trusted after surgery care provider  in the Los Angeles and Orange County since 1991. As the leading home health agency, our in-home care solutions include mobility assistance, meal preparation, and services that aid those with arthritis and other physical limitations.
Let your elderly loved ones recover with ease. Find after surgery caregivers in your neighborhood today! We serve all cities, including Pasadena, Altadena, Sierra Madre, La Canada, San Marino, Arcadia, Temple City, and surrounding cities, feel free to call us at (562) 929-8400 or (626)287-0250  today for service inquiries!