Caregiver Forum
Posted on Friday, August 15th, 2014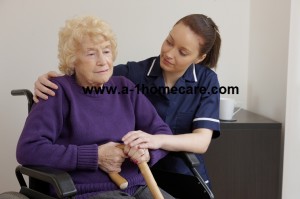 So, when do you start looking for a caregiver from an agency?  Waiting until the last minute when you are too tired to think is a bad time.  If you foresee yourself getting overwhelmed with professional and personal priorities on top of filial responsibilities, now is the time to research your home care options to see what's out there.
Hiring a caregiver from a licensed, bonded and insured agency like A-1 Home Careis very important.  Although we wish that all home care agencies are the same, the fact is, they are not.  Many horror stories of seniorexploitation appear on the news and in journals.  Your elderlyloved one is too precious to be in the care of someone who is inexperienced, ill-tempered, and cunning.
If you are already the primary family caregiver, you deserve a break.  You know that the worst time to make a decision is when you're too exhausted or too desperate to hire some help.  Start now while you can.  Getting professional help from a pre-screened, experienced home care provider is really worth the planning.
Call A-1 Home Care today (310) 287-0250 or visit our website www.pasadenainhomecare.com for more information.  A-1 Home Care has been a trusted agency for over 20 years.  Families from all over Los Angeles County and Orange County, from cities like Pasadena, Altadena,La Canada, Sierra Madre, Beverly Hills, Malibu, and Pacific Palisades, have continually referred their friends and relatives to A-1 Home Care. 
Follow us on Twitter and Facebook!
---