Alzheimer's in Pasadena
Specialized Treatment That You Can Afford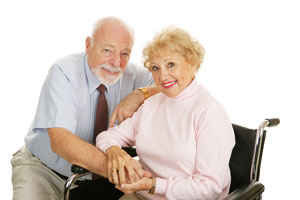 As the body ages, it becomes more susceptible to illness and more prone to debility. Mental health is among the issues that seniors and the elderly face in their age and the most prominent among such neurodegenerative diseases is dementia, the most common form being Alzheimer's disease. With Alzheimer's, the mind experiences difficulty retaining new information and as time progresses, symptoms like memory loss and feelings of disorientation worsen. As a result, people with Alzheimer's and Dementia require a lot of attention, which in turn can be quite a job for family members acting as caregivers.
A-1 Home Care understands that caregiving can carry a lot of stress and burdens due to time and energy, and so we'd like to offer our elder care services, as a means to recharge and relax. With two years or more experience behind their belt, our caregivers are not only qualified to administer 24 hour live in care, but also care for those with Alzheimer's and Dementia. We promise to provide professional Los Angeles home health aides, who are not only well versed in all types of care, but who are patient and compassionate with their care recipient.
Along with providing senior care in Pasadena, we also service families in the areas of Altadena, Alhambra, Burbank, San Gabriel, and South Pasadena.
If you're interested in Alzheimer's and Dementia Care, call our office at 626 287 0250.