After Surgery Rehabilitation, Recuperative & Post Partum Care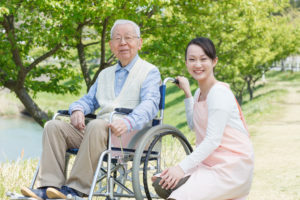 Having an expert Caregiver, Nurse Aide, Personal Care Assistant, Home Health Aide or Home Helper to provide personal one-on-one care during their convalescence reduces the stress and strain for the patient, enabling their body to heal faster.
Also, having a professional caregiver experienced with After Surgery Care provides necessary knowledge, encouragement and support during the recovery process for the patient and their family.
Recovery times can vary based on the surgical procedure and overall health of the person undergoing the medical treatment. However, it has been found that having someone to assist with daily tasks, medications, physical therapy and meals will speed the healing process and increase the comfort of the care recipient.
A-1 Home Care Agency specializes in After Surgery Care! Our Professional Caregivers, Companions, Certified Nurse Aides, Certified Home Health Aides and Personal Care Assistants are trained and experienced in providing assistance to those in need of rehabilitation or recuperative care from surgery, stroke or an illness.
Whether you need a Caregiver for at home care or a Hospital / Nursing Home Sitter, A-1 Home Care Agency is the right service to call for all of your After Surgery Care needs.
All Care Providers Must:
Be State Registered
Have Minimum 2 Years' Experience
LiveScan Background Check
DMV Driving Record Check
Sex Offender Database Check
Tuberculosis Test
CPR and 1st Aid Certification
Completed State Required Training
Malpractice / Liability Insurance
Interview Face-To-Face with A-1 Home Care Agency Staff
To interview and hire a compassionate Brain Injury Caregiver today, CALL us at (562) 929-8400, (949) 650-3800, or (626) 219-6440 for a FREE in-home assessment.