24 Hour Home Care for Seniors and Elderly in Pasadena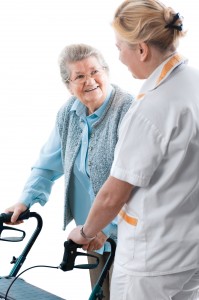 A-1 Home Care offers affordable 24 hour home care for seniors and elderly in Pasadena, CA. Call 626-287-0250.
If someone in your family lives in Pasadena and needs 24 hour home care, A-1 Home Care is here for you. Our non-medical homecare agency specializes in providing live in Elder Care and Senior Services for residents of Pasadena, South Pasadena, San Marino, Altadena, Sierra Madre, Arcadia and other Los Angeles County cities. Our skilled and reliable Caregivers, Home Helpers, Nurse Aides, Personal Care Assistants, Home Health Aides and Senior Companions can assist with personal hygiene, pain management, housecleaning, meal preparation, laundry, shopping and doctor's appointments. Arranging 24 hour home care for a loved one suffering from confusion, Arthritis, dementia, Alzheimer's, Parkinson's, ALS, Sundowner's or other progressive and degenerative condition can be difficult but not with A-1 Home Care. We offer customized care and are have intake coordinators available around the clock.
Call 626-287-0250 today for professional 24 hour home care!