24 Hour Home Care for Seniors
August 8, 2018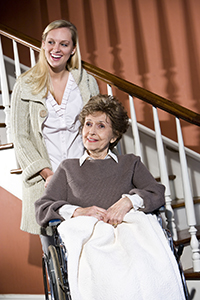 With so much going on around the world today, it's hard to find enough time to spend with the ones we love. Quality time with friends, family members, and the people we care for can start to decrease because of school, work, and other demands in life. This situation can become even more stressful when the lives and health of those we care for actually depend on constant regulation and companionship. This is often the case when seniors, who are prone to develop problems with their kidneys, bones, heart, and mind, enter into such a state of dependence. What is a dutiful son or daughter to do when they have to juggle managing their own life and that of their mother and mother, while simultaneously tending to life's tasks?
Many people have posed this question and many have found their answer with A-1 Home Care. Since 1991, A-1 Home Care has provided families and the senior community with 24 Hour caregivers to care for their well being. Unlike convalescent centers, the caregivers of A-1 Home Care service the elder community from the comforts of their home. Along with In Home and Senior Care, our caregivers have experience with Alzheimer's & Dementia Care, Arthritis Care, Diabetic Care, Heart Attack care, and much more. By taking advantage of our Respite Care and other services, you can rest easy knowing that your elderly loved one will be given the attention they need.
We have caregiving services throughout all of Los Angeles, including Westwood, Santa Monica, Burbank, Pasadena, Studio City, Glendale, Sierra Madre and other communities.
Call us now for a free quote and information on our services at 626-219-6440.